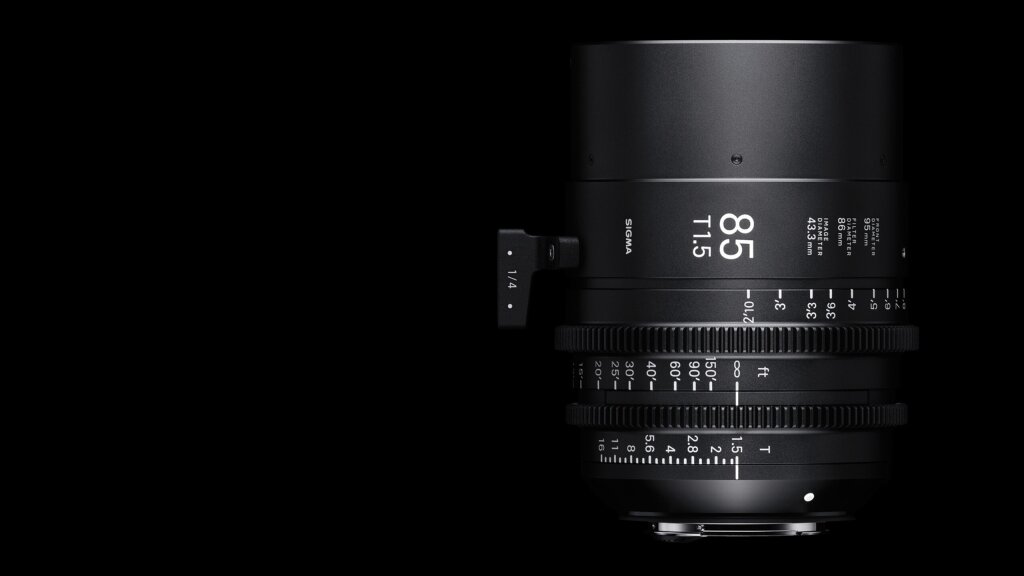 Sigma
A New Look for a Visionary Brand
When your oldest client tasks you with redesigning their website, you go big. For Sigma, we knew a simple reskin wouldn't cut it, so we ripped out the bones and started fresh to improve UX, make products more visible, upgrade the e-commerce journey, and bring more focus to end-result images (Sigma is a photography company, after all). To achieve these broad goals, nothing was left untouched, from page layouts to product taxonomies. The result was a faster, more capable, more beautiful experience that served the brand and its customers better.
Services
Research

UX

Web Design

Copywriting

Technical Development
Development
We started by replatforming the site to Magento Commerce Cloud 2. Given SIGMA's familiarity with older versions of Magento, this was the clear upgrade path. Magento 2 opens up a world of third-party applications and, especially important to us, grants complete creative control over the front-end design.
Next came a mobile-first redesign. Customers today are more comfortable completing entire e-commerce journeys from their phones, meaning a fast, fully-functional mobile site is a must for any online retailer. But we also couldn't sacrifice an impactful desktop experience that emphasized large, beautiful photography. In the end, we improved on both, delivering a high-performance site that loads faster and looks better on all platforms.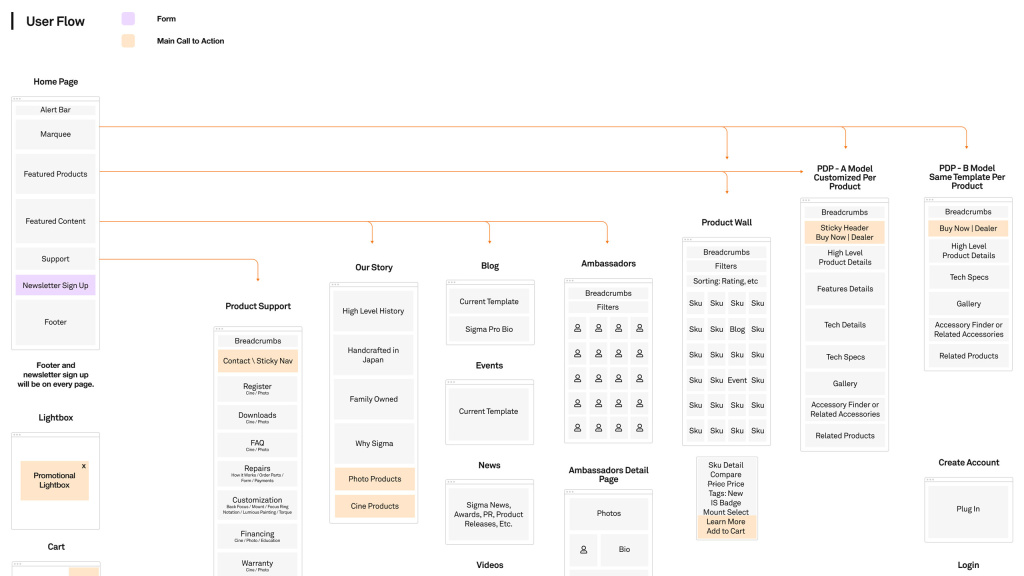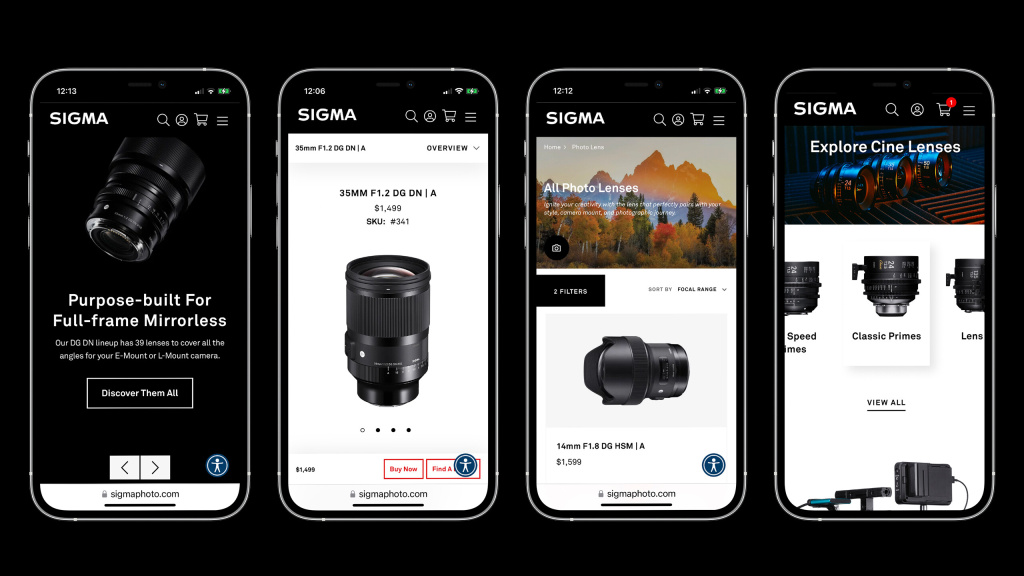 Key Results
Pretty pictures and a robust framework are great, but success has to be defined by the experience of the people visiting the site. Since launch, we've seen impressive analytics in line with our goals:
37% increase in average daily users

40% reduction in page load time

Increased traffic to products via new taxonomies

New "Lens Explore Page" ranked in the top three most visited pages, after the homepage
Testimonial
"Sigma and Devise have a long and collaborative history. They know our business well and all of their work reflects the richness of the relationship. When the time came to upgrade our website, they understood the goal of improving engagement with our current customers and attracting new ones, inspiring loyalty in both. With the new site, SIGMA stands out in a smart, attractive, and impressive way. Almost immediately, we saw results that spoke to the goal."
Christine MoossmanDirector of Marketing - Sigma