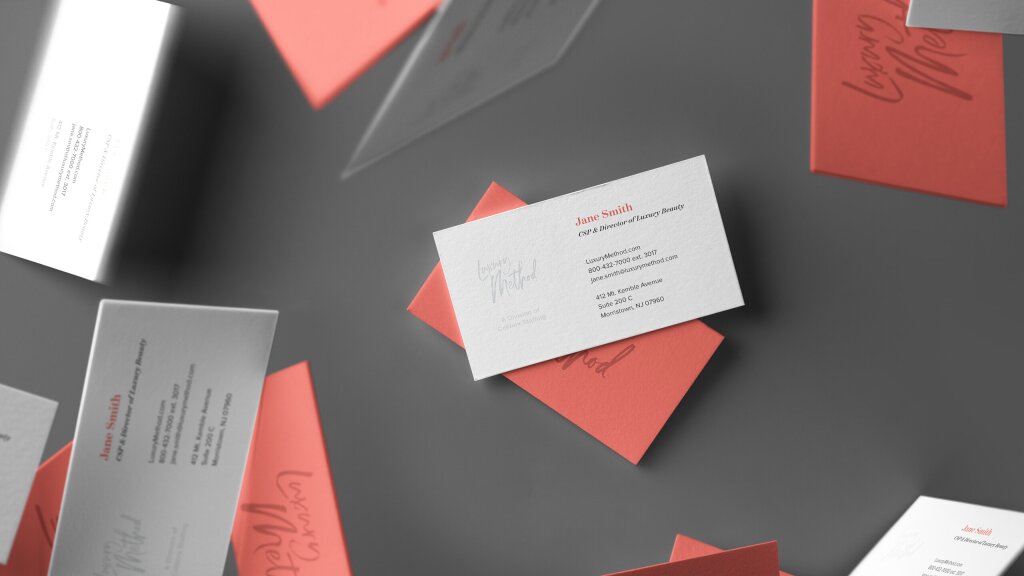 Luxury Method
Service in Style
CoWorx Staffing Services is a well-known name in the game. They have a particular knack for knowing their clients' businesses inside and out while going the extra mile for the job hunters with whom they work. At first glance their brand is all utilitarian, specializing in warehouse, manufacturing, general labor, and more traditional blue-collar job placements. But their luxury beauty and fragrance division has been making serious noise in the industry since 1995. They came to us seeking a fresh brand and website that elevates the high-touch nature of this side of their business.
Services
Research

Branding

Brand Strategy

Branded Collateral

Web Design
Branding
What truly sets Luxury Method apart is that they make the logistics management just as stunningly simple and beautiful as the product behind the counter. So we started with a brand voice that's simple, forthright, and has a touch of the sophistication and sparkle you'd expect from the world's most revered luxury brands. From there, the new name and brand anthem—Service in Style—rose like cream. A clean, classic brand mark and accompanying elements rounded out the new brand and were a perfect segue into a new website that sparkled.
Web Design
The CoWorx website does much of the technical heavy lifting, so our brief for the new Luxury Method site was relatively simple: give the new brand a custom digital space with a clean fit and finish. Sometimes it's a challenge for the leadership and sales teams to describe to new prospects just how comprehensive and full-service their offering is. So we created a site that shows the true Luxury Method colors in style.