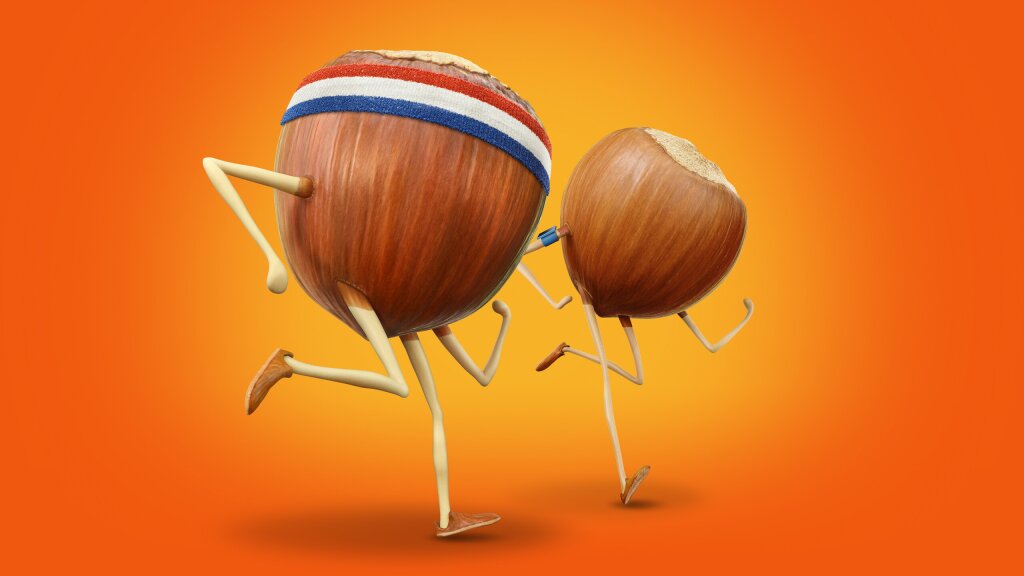 Hazelnut Growers of Oregon
Meet the Health Nut
Hazelnut Growers of Oregon (HGO) tasked us with changing consumer perceptions around hazelnuts. These nutrient-packed nuts are much more than a tasty ingredient to be mixed with chocolate and churned into butter. HGO needed a full refresh of their Oregon Orchard CPG brand, from messaging to packaging, to educate consumers on a national stage. This gave us both a B2C and B2B challenge: first, to attract the attention of nut-curious shoppers and, second, win over grocery store executives who are wary of adding products to what they may perceive as an overstocked category.
Services
Competitive Analysis & Stakeholder Interviews

Campaign Concept & Strategy

Packaging Redesign

Online and Print Ad Suite

Campaign Landing Page

Press Release Writing & Distribution
Strategy
Right away, we knew we needed to connect hazelnuts to the lifestyles of health and sustainability (LOHAS) customer. We also needed to create an ad campaign and product packaging that would help Oregon Orchard stand out in customers' minds and on store shelves. We focused on local markets near Oregon Orchard dealers with a mix of targeted digital advertising, billboards, and print ads in B2B industry publications.
Development
To understand our audience, we interviewed chefs, home bakers, industry veterans, and grocery store executives. We also surveyed 800 health-minded consumers. The insights from this research eventually led to the centerpiece of our creative: an adventurous mascot named Hazel the Health Nut. Several versions of Hazel were created to connect to different LOHAS activities, from hiking to yoga.
Deployment
Our campaign was built around a central landing page that told the Health Nut story and introduced Hazel. Here, curious customers (or store buyers) could learn more about the benefits of hazelnuts and be directed to Oregon Orchard products. Hazel would also find her way to the new Oregon Orchard packaging, which we redesigned from the ground up to be bright, colorful, and eye-catching.
Testimonial
"Hazelnuts have a hill to climb in terms of consumer awareness, and we found the perfect partner in Devise to help us reach the peak. From market research to creative concept to execution, they transformed our brand and gave it the energy and excitement it deserved."
Dan HerndonVP of Sales & Marketing - HGO